Month:
November, 2017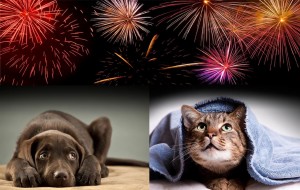 To know the background of this blog you will need to refer to our Cattery Facebook page on the 5th November. The following day I decided to write to the CEO of The Warehouse NZ and ask that they consider leading the way in the retail industry to ban the sale of fireworks. You can read that letter in my Facebook post on November 6th.
The letter and the post created a fair amount of interaction with a huge majority of people agreeing with me that the sale of fireworks should be banned to the general public, with only organised displays. The use of low noise fireworks only was suggested as a good option, and of course, as is the case with social media, there were a few nonsense comments and some supporters of the celebration.  However, overall an interesting exploration into people's thoughts on the subject and it was not hard to see which side the animal lovers were on!
As promised I am hereby posting Nick Grayston's reply to my letter. The content of which is somewhat not unexpected or as one lady put it ………. $$$$ before any ones well being.
Dear Donna
Thank you for your letter regarding the sale of fireworks.  I appreciate you taking the time to contact us with your concerns.
The Warehouse serves the wider community throughout New Zealand by providing our customers with the choice of product they may wish to purchase. We aim to continually surprise and delight our customers.
Many customers choose to purchase fireworks and enjoy sharing the experience with family and friends whilst others do not. We provide these choices and do so within the boundaries of legislation that covers retail organizations and fully appreciate our customers' have that choice.
We do provide our customers with safe, low noise options which are more considerate to animals, as well as the all-important safe handling instructions, and safety equipment for their use wherever necessary. As a dog owner myself I appreciate your concerns but equally as a responsible pet owner I ensure my dog is kept safe and inside during this period.
Fireworks are still very popular and engaging and customer demand is always significant at this time of the year. However, we continually review product ranges, feedback and demand to ensure we are providing the right kind of product mix and choice to our customers.
Thank you again for reaching out to us, we appreciate your comments and feedback.
Yours sincerely
Nick Grayston
Group Chief Executive Officer